Once in a Lifetime Estate Property Sold
4796 Highway, West Vancouver, BC (Olde Caulfeild)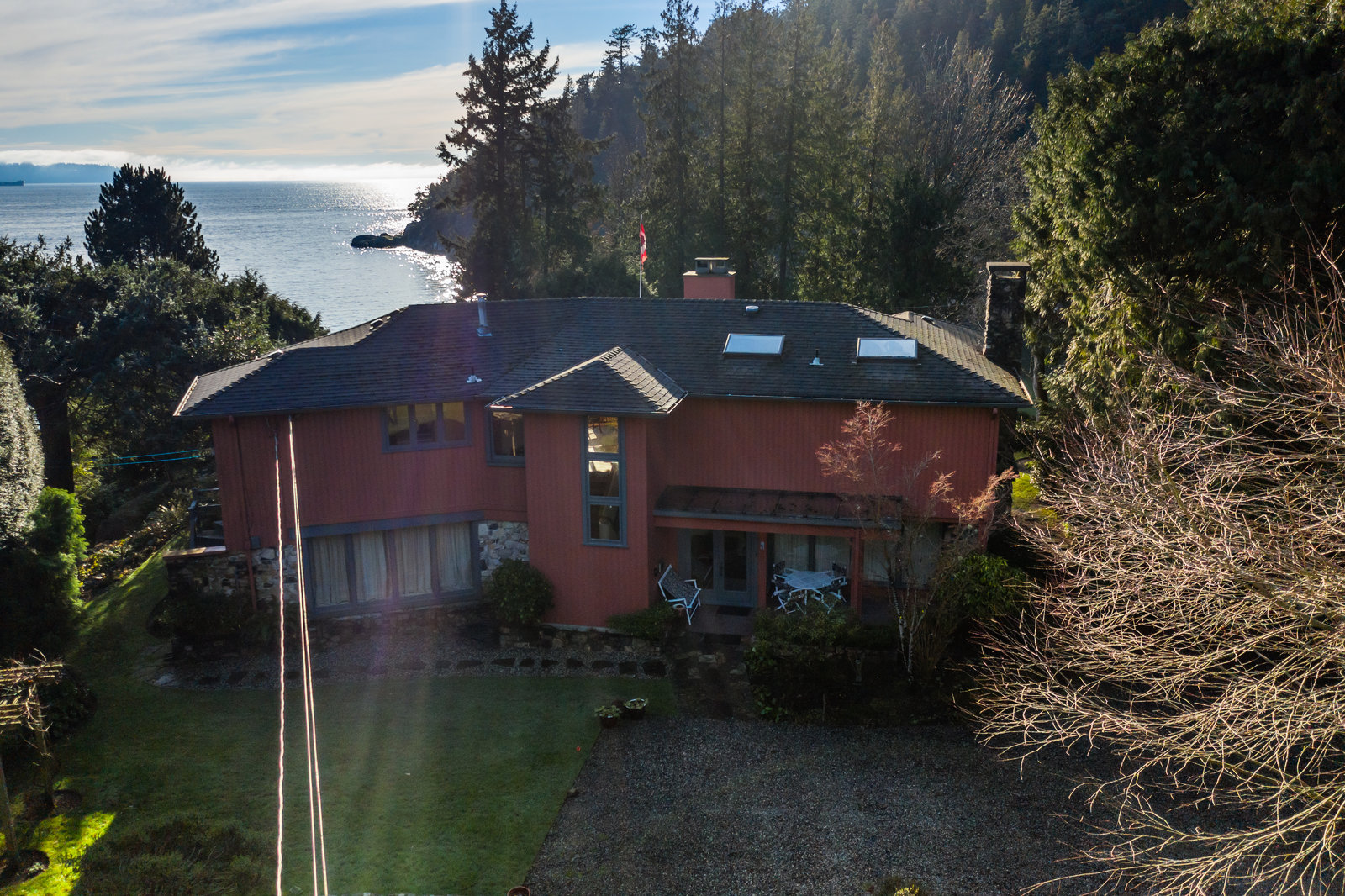 One of Frances Caulfeilds original estate properties with 3 legal lots is being offered for the very first time!  The "Campbell Estate" was originally owned by one of Vancouver's  most prolific photographers in the 1900s, William J. Campbell (1886-1958). Many of West Vancouvers' oldest historical photos have the Campbell Studios seal on them.   Campbell Studios was in operation on Burrard Street in Vancouver from 1921- 1996.  The original house on the  "Campbell Estate"  burned down in the 1940s and was replaced with the current house in 1945 by well known architect Van Norman and includes a detached coach house by another well known architect Hollingsworth. This well maintained 2-3 bedroom home features many dramatic architectural details ahead of its time with floor to ceiling windows, granite fireplaces and a 2 storey staircase.  Present home could be renovated and or expanded or build your family estate on one or all of the 3 legal lots with frontage on both Highway and Pilot House Road.  
This signature West Vancouver piece of property features 29,268 square feet of land and  400 feet of frontage on Pilot House Road overlooking Tidley Cove, the rocky shoreline of Lighthouse park and Howe Sound. Caulfeild Park is a magical stretch of public access waterfront park situated directly across from this true semi-waterfront location.  The public access to the Federal Wharf is located directly across from the property.  There is not a better location in all of Olde Caulfeild.
The history of the picturesque little village now known as Olde Caulfeild was first purchased in 1899 by Francis W. Caulfeild.  It was Mr. Caulfeilds' vision to plan a village of English styled homes with winding lanes, a local store, a public wharf and the charming Francis in the Woods Church. This unique Englished styled neighbourhood was one of the first of its kind in Canada.  The  original Pilot House Station building was located very close to 4796 Highway and used to watch and assist incoming ships into Vancouver harbour. Francis Caulfeild bequested the entire Pilot House foreshore to be used as a park for the enjoyment of all West Vancouver's resident prior to his passing in 1934.
This magical signature property is truly one of the prized estates in Vancouver.