Ron Thom Masterpiece in Westmount
3215 Mathers Avenue, West Vancouver, BC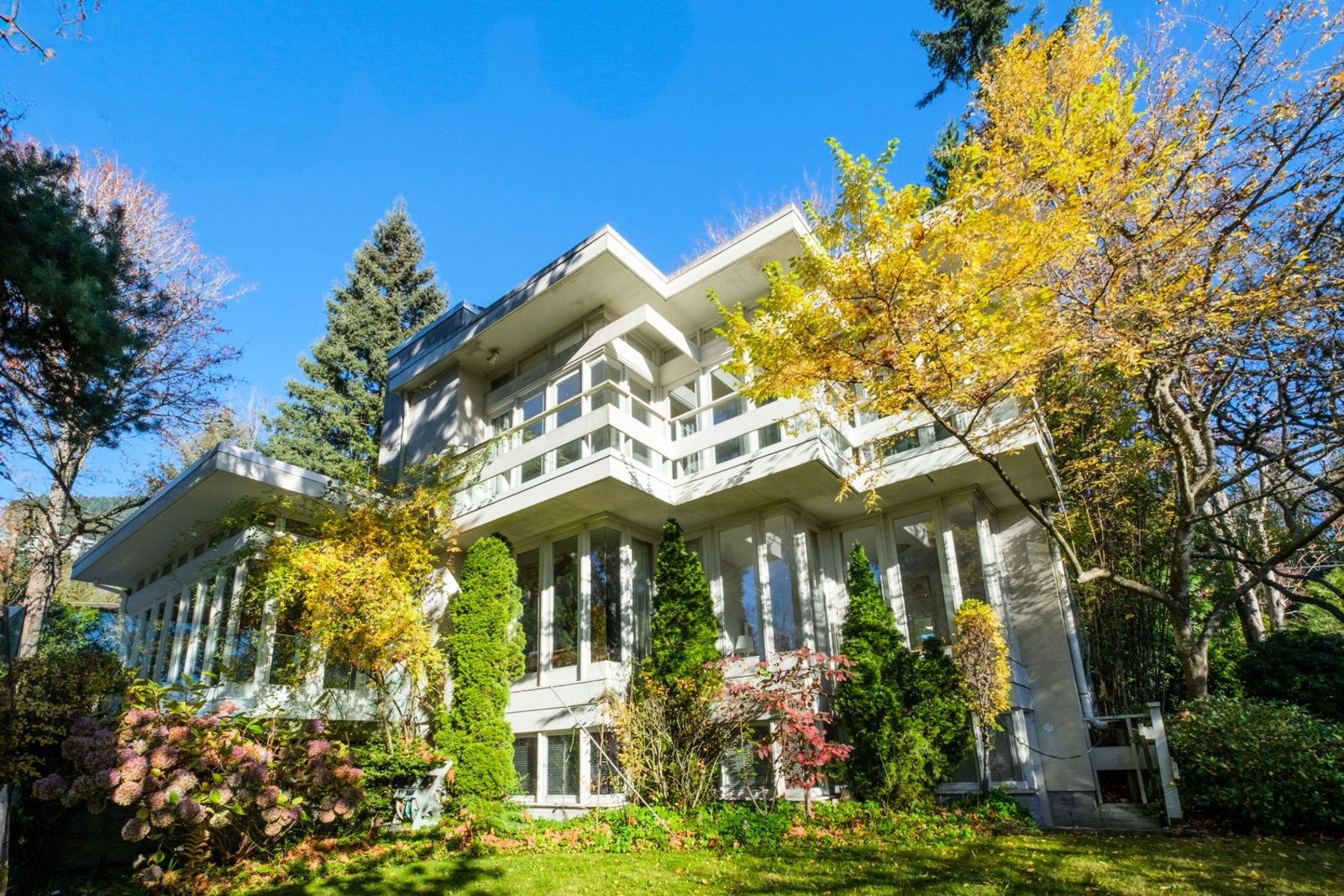 Ron Thom Masterpiece in Westmount!  This exquisite  residence is a testament to the brilliance of the acclaimed firm Sharp, Thompson, Berwick, Pratt, and its design is steeped in the heritage of West Coast modern architecture. With a generous 5,857 square feet of living space on 3 levels, this 5 bedroom estate graces an expansive 16,133 square foot private corner lot. Echoes of Frank Lloyd Wright's influence can be seen trhoughout, marrying timeless design with modern comfort. In 1993 and 2000, significant additons were seamlessly integrated to preserve the original Ron Thom vision, creating a harmonious blend of eras.  Fondly known as the "Woodward" house it has earned a place of honor in West Vancouver's Survey of Significant Architecture.  
As you step inside, you'll be immersed in a world where style and natural light converge, thanks to Ron Thom's iconic clerestory windows and expansive floor-to-ceiling glass. These architectural features frame ocean views, while the lush landscaping, meandering stream and manicured lawns form a picturesque backdrop to your daily life.  This modern haven is designed with entertaining in mind, boasting over 3,200 square feet on main floor living space.  The home seamlessly transitions into the outdoors through folding glass doors, leading to an oversized private sundeck where serentity and privacy await.  A separate staircase guides you to the opulent master suite, while another staircase is dedicated to the children's bedrooms.
Situated within walking distance of the esteemed West Bay Elementary School.  Immerse yourself in the essence of contemporary luxury and West Coast living- this remarkable property is a must-see for discerning buyers.